Mick Jones
Happy Birthday Mick Jones!
Shit vad jag önskar att jag levde på 70talet...
---
Beat on the brat with a baseball bat

Njut av Ramones mina damer & herrar!

---
Dagens låt

Lyssna & njut.
---
"The size of the halls doesn't matter to me too much"
Doc Watson, 1923 - 29 Maj 2012. Rest in Peace♥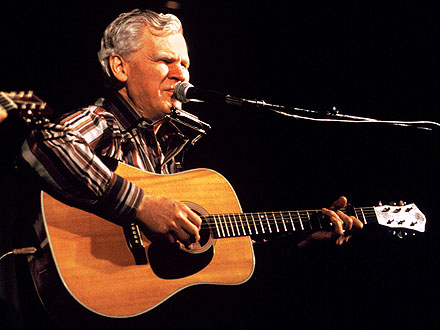 ---
slutkörd
Kom precis hem från Gotland, men jag berättar nog mer om den trippen senare.
Är totalt slut just nu.
Jag vet att Cher's musik inte är den sortens musik som brukar falla mej bäst i smaken. Men hon är ändå rätt så grym.
Happy Birthday Cher! :)
---
for what it's worth




Hellu!

Vet att jag min uppdatering har varit usel. Men sånt får man leva med.
Har inte mycket intressant att skriva om. Livet rullar liksom på som vanligt osv... Men jag passar på att bjuda på en fin sång :)
---
Dagens låt


Måste bara säga att Janis Joplin har en fantastisk röst, inte likt nån annan. Dock måste jag även tillägga att Eva & Adam filmen har nog förstört denna låt liiite...
---
Jimi, lite bättre än alla andra♥
---
dagens låt

Underbart fin låt!
---
Dagens låt

Vela bara att ni skulle få ta del av denna superfina video♥
---
I want someone I can go to hell with
---
Dagens låt♥
---
Rest in peace♥
Idag var det exakt 18 år sedan legenden av Grunge dog :(
Punkrock means freedom.
---
dagens låt
---
Highway to hell
Hellu!
Som ni kanske ser så håller jag på att ändra om i bloggen lite halvt. Men det blir dock inte riktigt som jag hade tänkt. Aja, sånt är livet. Om man inte har några förväntningar, blir man inte heller besviken.
Angus Young fyller för övrigt år idag. Grattis! :)
---
Lita Ford

Lita Ford till Getaway, hur grymt? awesome.
---
iggy pop - lust for life
---
There she stood in the street, smiling from her to her feet

Free - All right now
---
The king
The man in black skulle ha blivit 80 bast idag♥
Rest in peace Johnny Cash.
---
Till minne av Kurt fucking Cobain
---